As outdoor track has ended once again, it's time for the unofficial summer season of racing. While many times undesirably hot, the summer provides an opportunity for me to choose my races. I'm able to do all sorts of unique events rather than doing similar track/cross country races every single week. I've thought about what races I want to do this summer and have come up with the following tentative schedule:
This schedule includes seven possible races with an interesting variety of location. Last year I basically raced every weekend but this year I'll just race enough to make my four summer racing goals:
Goal 1: Run a fast 10K
While it may seem the easiest to attempt the usual 4 Mile, 5 Mile and 10 Mile PRs this summer as each is conveniently located within half an hour of home as well as having great competition at each race (Kerri, Doyle, Blessing), each of those PRs is decent enough that I can be satisfied with it. However, my 10K PR stands at a slow 38:32, run at a very humid Race for the Cure 10K in Manchester, Vermont two years ago. This is much slower than what I am capable and want to run a 10K as fast as I can. I want to run about 5:15-5:20 pace, around a time of 33:00. Two races popped up. Neither are local or convenient, but for some reason 10Ks are very hard to find.
Capital City Classic
- June 24th. This road 10K looks like an attractive, well-designed course. The competition wouldn't be great and there's a chance I might run alone, but with such few options available, I may end up racing this.
BAA 10K
- June 25th. The BAA 10K would serve up incredible competition, where I'd likely not even crack top 50. The course is flat and fast and I could just latch onto a group without having to constantly worry about pace. The problem with this one is race logistics. It would be difficult to get to boston common by 8AM for the race, but expensive to spend the night there. Additionally, the entry fee is an insane $65.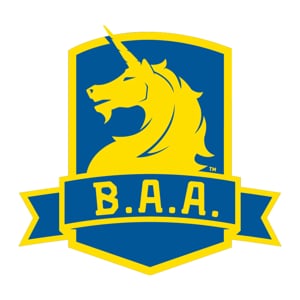 Goal 2: Run a fast Half-Marathon
The half marathon is another PR that is need of an update. I have not raced the distance in 3 years and my PR stands at 1:26:14, 6:35 pace. Considering I ran 5:46 pace at Blessing, I think I could be possibly run 5:40 for the half and take off up to 13 minutes off my PR. Blessing is a great race and I'll be sad to miss it, but it's worth it to get a fast half marathon in. I'm hoping for a time around 1:14. After plenty of searching, there's really only one good option:


John and Jessie Kelley Half Marathon
- August 5th. Not only is the race the most conveniently located, but its also completely free and is the only New England half marathon in July or August that consistently draws in very fast runners. The race was changed from 11.6 to half for this summer and it seems like the perfect opportunity to run a fast half.
Goal 3: Run fun trail/destination races
Racing trails is something I am not experienced in, yet almost always thoroughly enjoy. The 10K and Half will serve as my two road races and after that, I'd like to spend my remaining races on the trails. I've come up with a few I'd like to do.
Loon Mountain
- July 2nd. This was one of the most fun events I've ever done and I'm excited to return in 2017. Mountain running is something that is brutal, yet more enjoyable than any other type of running and I'd like to get a few more on my plate every year.
Alaska Men's Run
- July 8th. While in Alaska this summer, this local road 5 miler is conveniently in Anchorage when we are staying there. I'll likely make this an easy effort and not run any faster than 5:40 pace, but either way it should be an enjoyable run.
Pioneer Ridge Vertical Mile
- July 9th. Pioneer Ridge is another mountain race located near Anchorage and climbs about 4,500 feet. Any new trails usually brings a fun experience, and in a place like Alaska this seems like a fun race.
Wahaneeta Trail 5K
- August 19th. I missed out on this event in 2016 as it was during XC season, but since it was moved two weeks earlier, I'm hoping to race it this year. I don't know if I'll go hard at this, but hoping to be there.
Goal 4: Race Less
I completely overdid it last summer, running over 10 races. I'm cutting many of the usual races out of the schedule this year to make room for new ones and specific races to target big PRs. This year, I won't have more than 4 all-out efforts and no road 5Ks. I am hoping to race one of the fun runs to break the CR, hopefully against Chris Garvin, but have no idea when I plan to do that.
This summer schedule is much less packed than usual, but hopefully each individual race will be more meaningful. Hopefully my two hard road efforts will turn out well and at the rest I can either run easy or just be out there for fun.